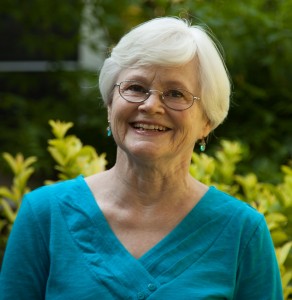 Mary C. Earle is an Episcopal priest, poet, author, spiritual director and retreat leader.
Until her retirement, she taught classes in spirituality for the Seminary of the Southwest in Austin, Texas.
Mary has authored nine books; the subjects include the spirituality of living with illness, rule of life, Celtic Christian spirituality, the Desert Mothers, and Julian of Norwich.
Mary has offered presentations and retreats in a variety of ecumenical settings, including conferences of the Academy for Spiritual Formation, Spiritual Directors International, the International Thomas Merton Society and hospice organizations.
She has written articles for a variety of journals, including Presence: the Journal of Spiritual Directors International, Radical Grace, Reflections, and The Lutheran. She was included in the Living Spiritual Teachers project of Spirituality and Practice.
Her website is: www.MaryCEarle.com